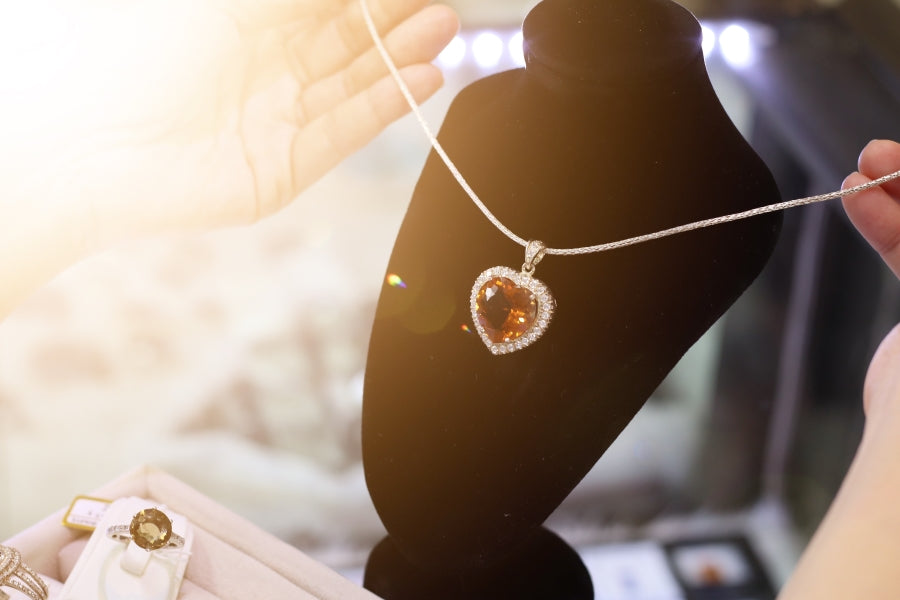 The Power of In-Kind Donations for Nonprofits, Beneficiaries, and Donors
When it comes to charitable giving, many of us immediately think of monetary donations — and, unfortunately, the limited nature of our own financial resources. But did you know there's another impactful way to contribute to your favorite causes? Enter in-kind donations. Whether you're an individual with a skill to share, a corporation with excess inventory, or even another nonprofit organization, in-kind donations offer a unique and mutually beneficial way to make a difference. 
Here's how in-kind donations not only enrich the lives of those served by nonprofits, but also offer compelling advantages to donors and the organizations themselves.
What Is an In-Kind Donation?
In-kind donations are non-cash gifts made to nonprofit organizations. These gifts can come in various forms, including goods, services, time, and expertise. They can be given by individuals, corporations, and even other nonprofit organizations. For instance, a hardware store might donate lumber to build new benches for a playground, or a graphic designer could offer their skills to create a nonprofit's logo pro bono. These are all examples of in-kind donations.
In-kind donations generally fall within one of these four categories:
Goods or non-financial assets (any material item that has value for a given purpose or beneficiary)
Services (such as the use of equipment, space, technology, and administrative tools or operations)
Expertise (such as legal, business, marketing, or fundraising advice)
Cash equivalents (such as stocks, bonds, or mutual funds)
Who Should Give In-Kind Donations?
Almost anyone can give an in-kind donation. Different types of giving dynamics include:
Corporations to nonprofits.

Corporations often donate excess or unsold inventory to nonprofits, either on a one-time basis or as part of an ongoing corporate sponsorship or partnership.
Nonprofits to nonprofits. Nonprofit in-kind donations

for other nonprofits may consist of services or goods that help another organization to help fulfill a mutual mission, or simply one that the giving nonprofit would like to support. For example, a nonprofit that supports another one focused on housing refugees might seek out in-kind donations of items like furniture or home accessories.
Individuals to nonprofits.

Individuals can donate anything from gently used clothing and other household items to professional services, such as legal advice.
How In-Kind Donations Help Communities
In-kind donations can be a lifeline for the beneficiaries of nonprofit organizations.  For example, in the case of home goods donations to refugee resettlement nonprofits, these gifts enable more asylum seekers who face financial constraints to create comfortable living spaces and benefit from other nonprofit services. The nonprofits serving these people may not be able to offer them cash resources, but they can procure goods and services that refugees would otherwise have needed cash to obtain themselves.
How In-Kind Donations Benefit Nonprofits
In short, non-cash donations allow nonprofits to serve more people in more sustainable ways. Donated items and services offer these organizations the following:
The ability to accomplish more on a limited budget.

One of the most immediate benefits of in-kind donations is

avoiding unnecessary expenses, as nonprofits often operate on tight budgets

. In-kind donations allow nonprofits to acquire the things they need to serve their target communities without overtaxing their financial resources. Instead, these organizations can allocate their funds to other essential areas, such as program development or staff salaries, that can't be supported by non-cash giving.
Operational efficiency.

Some organizations, like food pantries and housing organizations, rely heavily on in-kind donations as the main supply on which their services are based. Even those with less regular in-kind needs can benefit, especially during fundraising events like galas or campaigns.
Why In-Kind Donations Make Sense for Donors
Non-cash donations also present a surprising number of perks for philanthropists. For donors, the benefits of giving in-kind donations include the following:
Corporate social responsibility (CSR). Companies who give in-kind donations

enjoy an easy way to contribute to social causes, whether they're small businesses or major corporations. This form of giving allows them to be socially responsible without significantly affecting their cash flow.
Tax benefits.

In-kind donations are often tax-deductible for donors

, providing a financial incentive to contribute. To qualify, your gift must be given to a registered 501(c)(3) organization. 
Personal satisfaction.

For individual donors, the act of giving can bring immense personal satisfaction on multiple fronts. If the item or items you donate are taking up considerable storage space, you'll cut down on clutter. However, it's also important to be aware of the

mental and physical benefits of giving

. Knowing that your contributions are making a real impact can improve not just a passing mood, but your entire outlook on life — which is good for your heart, overall health, and even longevity.
Join North Shore Exchange in In-Kind Giving
North Shore Exchange is a nonprofit luxury consignment shop that offers pre-owned and pre-loved designer furniture, clothing, contemporary and vintage jewelry, and accessories. We are a nonprofit organization whose philanthropic efforts support Chicagoland charities serving children and families living in poverty. 
We offer grants to Chicagoland organizations that address the critical needs of hunger, homelessness, and abuse. We also engage in in-kind donations of pre-loved luxury goods and related services. You can support us by donating gently used luxury clothing, furniture, accessories, and home accessories. Please consider giving today!