We Are Luxury On a Mission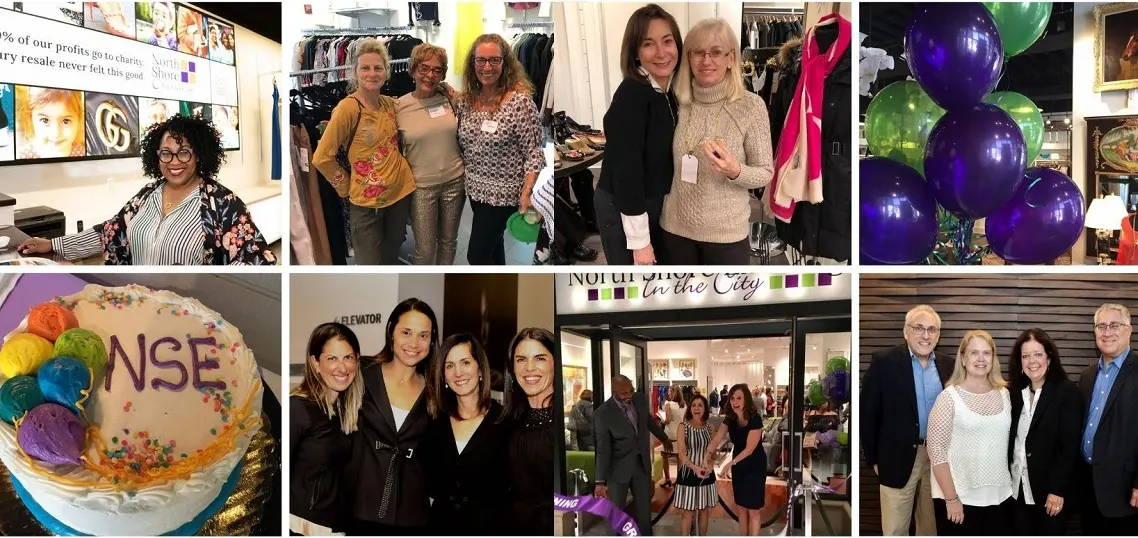 At North Shore Exchange, we believe designer consignment can also be a force for good. Since 2013, with our unique, award-winning combination of authentic luxury consignment, designer shopping, and volunteerism, we've been on a mission to improve the lives of our neighbors facing the trauma of poverty.
Our grants, made annually to worthy charities in the Chicagoland region, address the critical needs of abuse, hunger, homelessness, mental health, and more. Take a look at the list of worthy organizations that have received a combined total of over $3,200,000 in grants awarded to date, and learn how your organization could be considered. Want to join us? Learn more about joining our volunteer team.
North Shore Exchange is an independent, woman-founded and volunteer-led 501*(C)3 nonprofit organization. When you shop, consign, or donate with us, you're making a difference in the lives of Chicagoland children and families in need.
Wendy Serrino, Chair

Susan Sholl, Vice President

Sherri Hlavacek, Treasurer

Wendy Kritt

Martha Kirtley

Nicole Hayek

Emily Burger

Ashley Prasad
Martha Kirtley, Director of Consignment and Fashion

Susan Sholl, Director of Home Furnishings

Sylvia Oriatti, Director of Home Accessories

Ashley Prasad, Director of Operations

Nicole Hayek, Director of Philanthropy

Franco Lim, Director of Technology

Melissa Bianucci, Pricing Manager

Steve Anderson, Warehouse Manager

Lorie Westerman, Volunteer Coordinator

Patricia Johnson, Store Manager

Elizabeth Southwell, Asst Store Manager

Amy Allen, Asst Store Manager

Laura Dunne, Asst Store Manager

Kimberly Klytta, Asst Store Manager

Mary Ann Pannier, Asst Store Manager

Mia Cohen, Store Manager

Kate Bernardo, Asst Store Manager

Michelle Moiron, Asst Store Manager

Felice Handley, Store Manager

Kimberley Karsh, Asst Store Manager

Beth Singman, Asst Store Manager

Barbara Miller, Asst Store Manager

Lisa Hoffman, Asst Store Manager