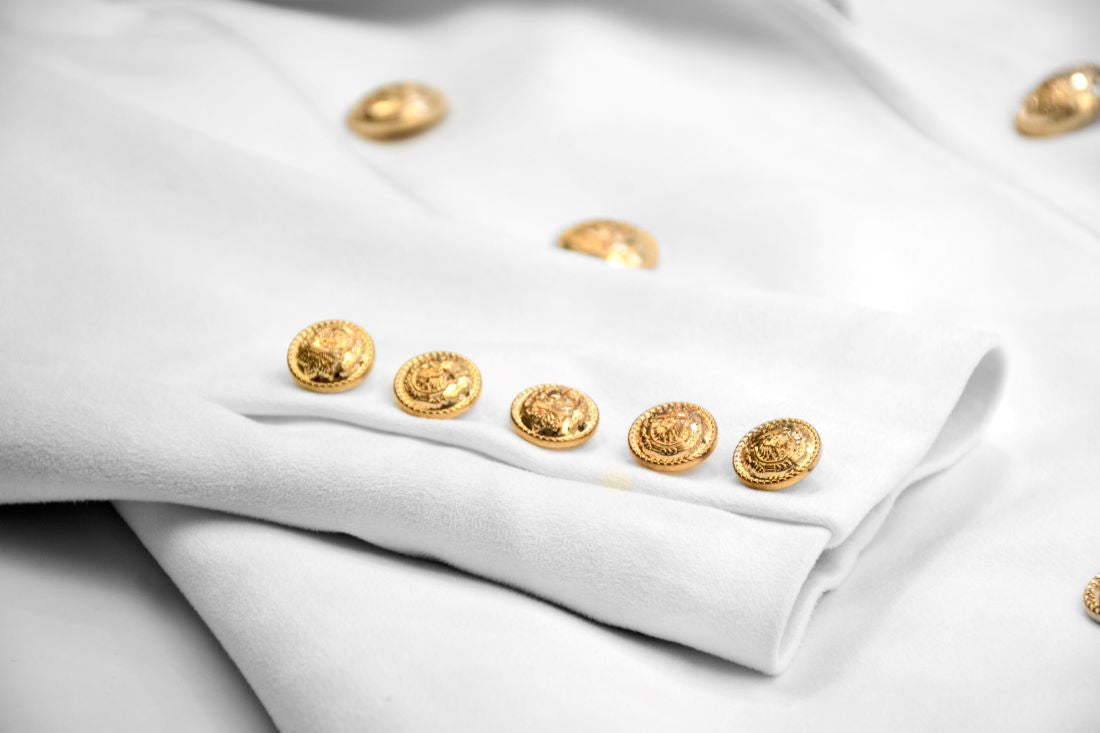 Authenticity and Authenticating Luxury Resale
If you've ever shopped for resale designer purses, clothing, or other high-end wearables, you've likely heard the terms "authenticity" and "authenticating" used in reference to rare or highly sought labels and pieces. Still, you may wonder what exactly these terms mean, and you might be thinking: "How can I authenticate a designer clothing item?"
What Is Authenticity in Luxury Fashion Resale?
Buying pre-owned luxury goods is a savvy way to look stylish and reduce consumer waste while buffering the impact on your bank balance. However, if you're purchasing pre-loved goods from an unaffiliated store or an individual seller, there's up to a 61% chance that the must-have find in your cart is a fake.

When you verify the authenticity of an item, you're checking that it's the real deal and not a knockoff. To be sure you're purchasing authentic luxury goods, it is best to shop somewhere that has in-house authenticators and guarantees authenticity. If you are seeking luxury on your own, though, it helps to have an eye for detail. Here's how.
How to Authenticate a Designer Fashion Item
Methods for identifying authentic goods vary by item type. Many designers have a signature mark, color, or other device on their work that can't be copied to perfection. Also keep in mind that although you may get a discount on a genuine item, it should never be suspiciously cheap. There are other general strategies for determining authenticity, which can be especially useful if you're branching out on labels. Here are some key tips and tricks.
How to Spot Fake vs. Authentic Resale Designer Handbags
It may sound obvious, but with handbags, it's important to closely look at, touch, and even (discreetly) smell the outer material to get a sense of whether it's constructed of high-quality fabric or leather. Inspect the stitching and hardware. Is the stitching uniform and thoroughly applied throughout? Is the hardware a solid weight, sans chipping or scratches?

Next, examine the lining on your discount designer bag. Is the color true, and does the fabric feel adequately thick and luxurious? Does the inner label match what you've seen elsewhere? You can always look up the model on your phone and compare photos against the bag you're considering.

It's also a good idea to check that the usual or correct number of pockets are present and that the logo looks legitimate.

A professional authenticator at a luxury consignment shop will check all of these things—including product- and designer-specific details and more—to ensure that all stock is 100% authentic so that you don't have to.
How to Spot Fake vs. Authentic Designer Clothes
You can apply similar authentication strategies to designer clothing, but there are a few other details to look out for. For example, check the seams for high-quality craftsmanship. If the threads you're thinking about have a pattern, be sure it matches up at the seams. Even if your favorite label features deliberate mismatches, they will look artfully done, not haphazard—and you'll never see a crooked or bunched seam.
As with handbags, the label should not only look legitimate, but consistently appear in expected places throughout the item (such as on zippers, the chest, upper arm, or inside below the collar).
How to Spot Fake vs. Authentic Watches and Other Jewelry
With watches and jewelry, other authentication strategies are needed. In general, when buying pre-owned items like jewelry, it can be important to shop at an establishment with professionally authenticated goods.
Here are several things to consider:
Where are you shopping?

Most designers will sell their watches and jewelry only at official stores or authorized partnering retailers. If you're not browsing in either of those, it can be hard to verify what you are purchasing.

Is the watch Swiss?

For watches in particular, one tip is to see if they're Swiss. Genuine Swiss watches will have the words "Swiss Made" printed on the watch face.

Does the watch have a serial number?

Next, flip to the back of the timepiece. If there's a serial number on the back case plate, you can contact the brand to verify that it's theirs.

Is the metal stamped with a number on the inside?

With almost any piece of high-quality jewelry, designer or otherwise, it's wise to check that it's made with genuine precious metals. Real sterling silver will have the number 925 stamped on it, which means it contains the industry standard of 92.5% silver. Real gold will indicate the number of karats in it. Some common designations are 10k, 14k, 18k, or 24k.

Are there any weak links?

Particularly with watches, you should check that none of the links wiggle or squeak, and that no pins look loose or fall out.

Is there an authenticity card?

Designer jewellry often comes with a small brand authenticity card in the case. These can be faked, but it's another point worth checking in your inspection process.
More Resources on Authenticating Affordable Designer Fashion
You're now well on your way to being the savviest of fake-spotting shoppers. However, if all of the above sounds like too much work, or you're still unsure of a resale luxury item's authenticity, you're not alone. Consumers can now use fashion authenticating services that can supply expert evaluations of almost every would-be designer product on the market. If you are curious about a recent purchase, search for fashion authenticators near you or online.
Alternatively, you can skip the intensive inspections and simply shop at a store that authenticates their products before offering them for sale. If you live in Chicago or on the North Shore, you're in luck!
Luxury Consignment Shopping
North Shore Exchange is a nonprofit luxury consignment shop that offers pre-owned and pre-loved designer  clothing, vintage jewelry, and accessories. Our expert Merchandising team carefully inspects all products to ensure authenticity, so you can shop for discount luxury items with complete confidence. Explore pre-authenticated handbags, jewelry, clothing, or home accessories and decorative objects!
Because North Shore exchange supports Chicagoland charities, you can feel good knowing that you are helping to provide food for the hungry, shelter for the homeless, and services to prevent abuse to children and families. 
You can also donate or consign your own luxury items by
creating an account
with North Shore Exchange today. Get cash for the luxury goods in your home, and find new ones at great prices—all while giving back to the community. It's the best of all worlds!