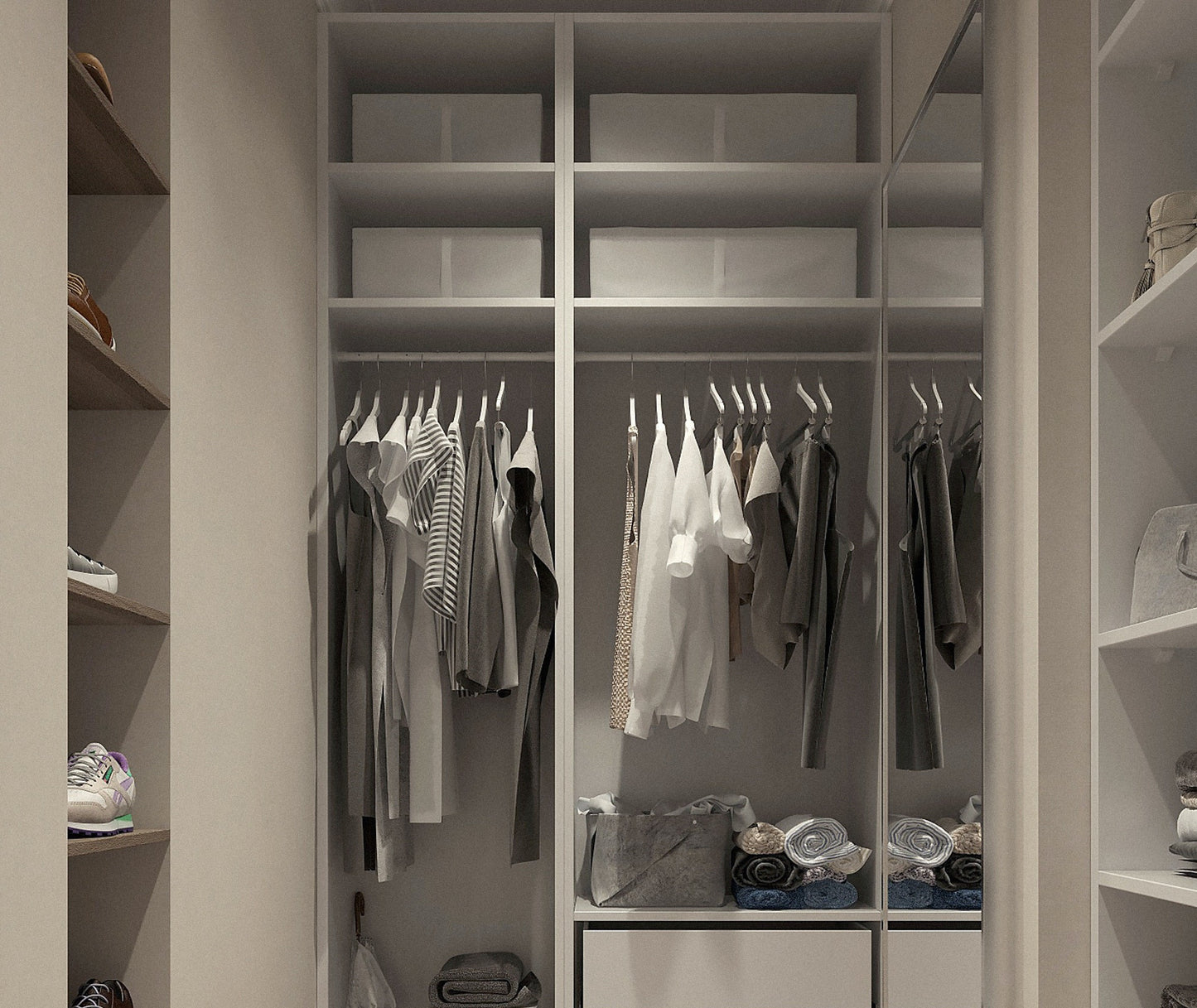 How To Revamp Your Wardrobe
As our lives and circumstances change, it's normal for our taste and style preferences to evolve as well. If your closet has you feeling uninspired lately, it may be time to consider a wardrobe change. A wardrobe refresh is a chance to readjust (or perhaps discover for the first time!) a style that is truly, authentically your own. In doing so, you'll have the chance to get rid of any fashion deadweight that you're hanging on to and replace it with clothes that make you look and feel your best. 
Define Your Style
The first step to revamping your wardrobe is to figure out what you want to look like. By establishing your aesthetic before you start clearing out your closet or buying new clothes, you allow yourself to be more intentional about the new wardrobe you create for yourself. Ideally, your personal style should serve as the vision for any new items you purchase. 
The fashion industry is constantly telling modern women they should like—but that's not the same thing as what you actually like. Take some time to browse Pinterest, fashion blogs, or even store windows. What stands out to you? What is suitable to your lifestyle and also reflects your personality? Consider making a mood board or collecting pictures of outfits that you like and hanging them in your closet to serve as inspirations and reminders. Ideally, your new look will be sensible, comfortable, and reflective of your personality. 
Declutter Your Current Wardrobe
Once you've got a clear idea of your aesthetic, it's time to clean out your closet and get rid of anything that no longer aligns with your personal style. Set aside some time to decide what to keep and what to part with. While some people dread this process, it doesn't have to be stressful—think of it as liberating yourself from clothing that is no longer serving you. 
Depending on the type of change you're making, you may end up with anywhere from a small pile to an entire closet's worth of clothing to dispose of. If the items you're parting with are still in good condition, consignment can be a simple way to get the items off your hands while also offsetting the cost of purchasing new clothes. North Shore Exchange offers hassle-free, professional luxury consignment services for clothing, shoes, accessories, and even furniture. While you're there, stop to chat with one of our stylists—we'd love to help you figure out how to update your look!
Go Shopping—With Intention
Now for the fun part: rebuilding your wardrobe with your new look in mind! While the thought of your now-empty closet might induce you to start buying things left and right, fashion experts warn against that. Instead, it's important to take a slow, intentional approach to refilling your closet. Otherwise, you'll end up right back where you started. Here are a few tips to keep in mind as you're shopping: 
Focus on Versatility and Quality. No more cheap fast fashion, or buying dresses for a single occasion. Buying pieces that can be mixed and matched (as opposed to pieces that can only be worn with one other specific item) will allow you to get more outfits out of the same number of items. Plus, prioritizing quality will ensure that your new wardrobe will last you for years, if not longer.
Don't Underestimate Accessories. The right jewelry/shoes/handbag can turn a good outfit into a killer outfit. In addition to clothing, it's wise to cultivate a small collection of classy statement accessories (preferably ones that can also be paired with a variety of different outfits). 
For Truly Unique Pieces, Consider Luxury Consignment
If the process of figuring out how to change your wardrobe feels daunting, luxury resale is a great place to start! Consignment stores like North Shore Exchange focus on high-quality, stylish clothing and accessories. Plus, resale shops tend to have a much wider variety of styles, so you're sure to find something to inspire you. 
North Shore Exchange is a nonprofit luxury consignment shop that offers pre-owned and pre-loved designer furniture, clothing, vintage jewelry, and accessories. Our expert Merchandising team carefully inspects all products to ensure authenticity, so you can shop for discount luxury items with complete confidence. Explore high-quality, timeless handbags, jewelry, clothing, or home accessories and decorative objects!
You can also donate or consign your own luxury items at North Shore Exchange today. Get cash for the luxury goods in your home, and find new ones at great prices—all while giving back to the community. It's the best of all worlds!