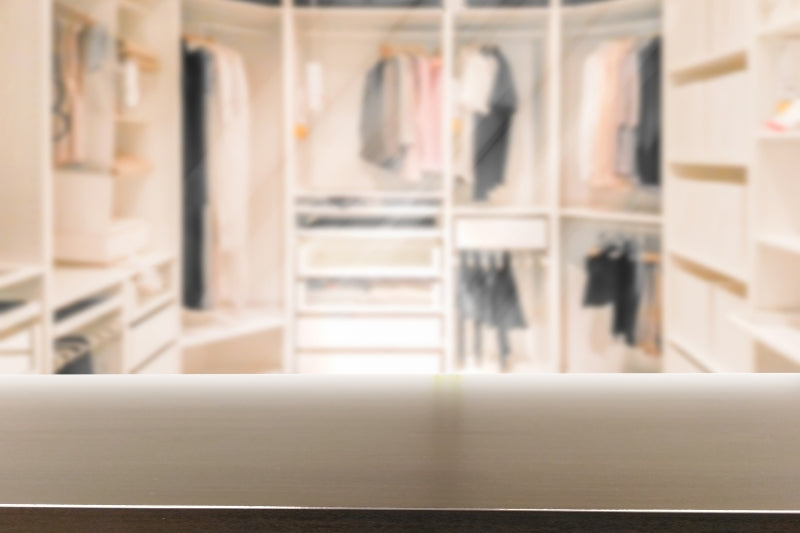 What Now? Tips for Handling an Estate Cleanout After a Relative's Death
The aftermath of a family member's death is never easy, particularly if you find yourself involved in liquidating an estate. Ensuring that their assets, belongings, and home are properly dealt with is important; however, it can also be extremely overwhelming and difficult, especially if you're still in the midst of grieving and don't have much knowledge of how to liquidate an estate. 
While few things can ease the pain of losing a loved one, being able to streamline the estate cleanout process may provide some small amount of comfort. Here, we'll go through a few ways to save yourself time, effort, and (hopefully) peace of mind as you go about the steps to liquidate a house. 
Step 1: Take Care of Legalities
Before you do anything with your loved one's belongings, contact a lawyer to start the probate proceedings (if necessary) and identify the executor and beneficiaries of their will (if they had one). The specifics of the probate process vary from state to state, so it's a good idea to do research or find someone who can advise you on what that will look like where you live. 
It's important that the possessions and home of the deceased person not be tampered with until the will has been settled. In the event that the deceased has outstanding debts or liabilities, their assets and estate are sometimes needed to cover those. 
Step 2: Deal With the Essentials
Once the estate has been legally released to the beneficiaries, it's time to start the estate cleanout process. However, before you start the process of sorting through belongings and properties, make sure to take care of these crucial tasks:
Change the locks

Locate important documents and put them in a safe place

Set up mail forwarding so that any bills or other important communications go to the heir or other responsible party

Locate items of high value

(such as jewelry), sentimental belongings and memorabilia, and specific items that were bequeathed to beneficiaries, and set them aside for safekeeping
Step 3: Make a Plan
After dealing with the legal process, which can take some time, you may be eager to dive in and get started cleaning out your loved one's things. But before you do, it's wise to do a walkthrough of the property, survey what's there, and make a plan for how to tackle it. By thinking about your approach beforehand and giving yourself some structure, you're much less likely to get overwhelmed. Some organizations, like North Shore Exchange, may be able to help with this process and the next steps.
Step 4: Sort 
Similar to cleaning out your own home, the best strategy is to divide things into categories: Keep, Sell/Donate, or Throw Away. As you work through rooms, sort things into piles or use sticky notes to label things. In this situation, it may be easiest to start by deciding which things you want to keep, and then determining whether to sell, donate, or toss the remainder. This can be a challenging, emotionally charged process, so make sure to practice self-compassion and give yourself time to grieve. 
Step 5: Enlist Help
Sorting through an entire house's worth of belongings is a lot of work, all the more so when emotions are still raw. Ask family members to help you, even if only for a day or so, to lighten the load. If there are items that you're having a hard time throwing out, experts also suggest asking a friend to come deal with them. They're more likely to have some distance from the situation. Knowing what you'll do with the items you decide to sell or donate can also make the process easier, so consider reaching out to resale shops that can offer guidance and even buy your items in bulk.
Step 6: Consider Consigning
After setting aside the things you want to keep and throwing away the stuff that's not valuable, odds are you'll be left with a pile of furniture, clothes, and home goods that you intend to sell. Many people deal with these by holding garage sales; however, these are often laborious and not always lucrative. Plus, at the end of the day, it may still fall to you to cart off anything that doesn't sell. 
As an alternative, it's worth your while to look into consigning items that are still in good shape, particularly if they're made of quality materials or from designer brands. When you consign, you free yourself of the burden of having to attend to the sales process, while still reaping the profits. Consignment professionals like those at North Shore Exchange evaluate and appraise items for you (meaning that they're more likely to be valued at a competitive price), and will even pick up large collections free of charge. Any items that don't sell can be reclaimed or donated. 
What's more, when you consign with North Shore Exchange, you have the added peace of mind of knowing that your relative's possessions are going to a good cause. North Shore Exchange donates all of their profits to charities in the Chicago area, thus ensuring that your loved one's legacy lives on in the community. 
North Shore Exchange is a nonprofit luxury consignment shop that offers pre-owned and pre-loved designer furniture, clothing, vintage jewelry, and accessories. Our expert Merchandising team carefully inspects all products to ensure authenticity, so you can shop for discount luxury items with complete confidence. Explore high-quality, timeless handbags, jewelry, clothing, or home accessories and decorative objects!
You can also donate or
consign your own luxury items
at North Shore Exchange today. Get cash for the luxury goods in your home, and find new ones at great prices—all while giving back to the community. It's the best of all worlds!