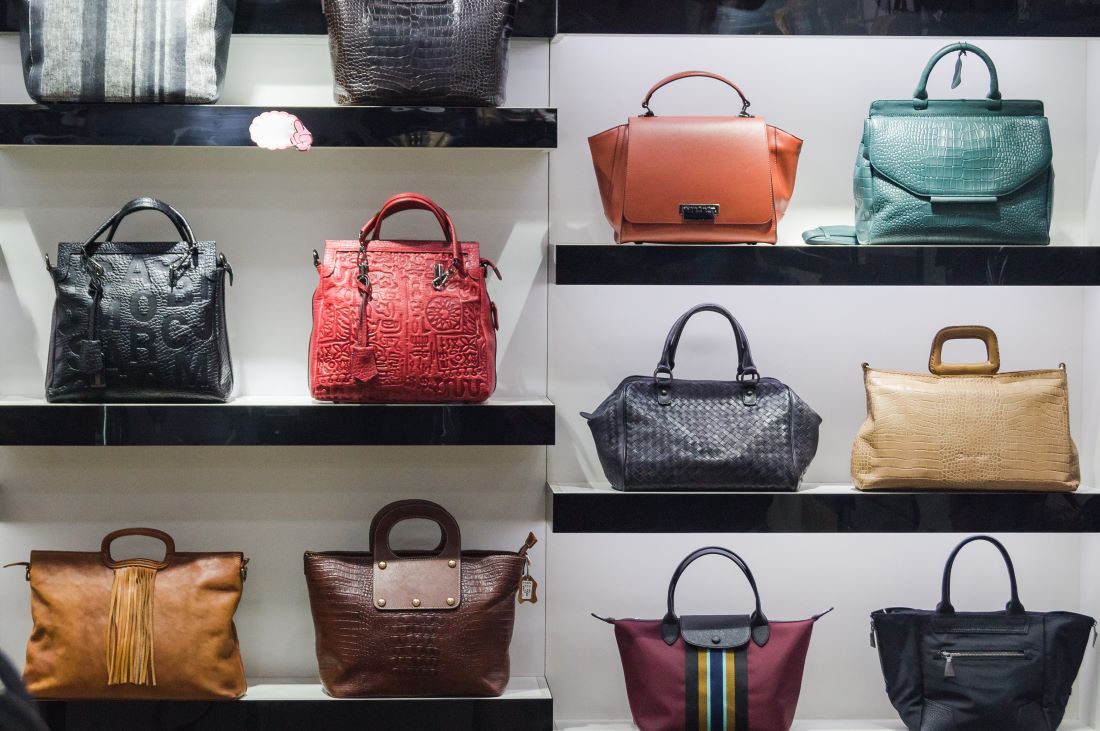 How to Tell What Maintains Value in Resale
It can be hard to discern what has value and what doesn't—not to mention that if you're in the process of spring cleaning, or sorting through a relative's belongings, even the thought of trying to sort out which items to sell can be exhausting. 
Fortunately, in the world of luxury consignment, there are a few clear-cut guidelines to help you determine what's worth selling and what you might be better off keeping. Of course, you'll want to make sure that the items you're considering are still in good condition, with minimal to no wear and tear. In addition to that, keep these general rules in mind to help you figure out what will maintain its resale value and what you're better off keeping:
Furniture
Brands that are built to last have the best chance of being able to be re-sold and re-used. Furniture and home goods are a great example of this—hence the booming trade in antiques and mid-century modern. But even if a piece of furniture doesn't have a pedigree from 17th century England, it may still be valuable. Furniture that is handcrafted or made out of solid wood often has a much better chance of holding its value than anything factory-produced. 
If you suspect that your furniture might be a good candidate for luxury consignment, here are a few key details to look out for that can help confirm your hunch:


Irregular dovetails (these indicate that the piece of furniture is likely handmade and/or older)

Single slot screws

Multiple types of wood 

Stamps, dates, or labels (these might be hidden or hard to find!)

Beautiful design 
Note: With the supply-chain issues of now, some people are waiting 9 months for a sofa or dresser to be delivered—and in the meantime, being forced to sit on lawn chairs, bean bag chairs, or other odd items while they wait. As a result, pre-owned furniture that can be delivered within a week is in demand in Chicagoland. Even interior designers are shopping vintage right now! To accommodate the booming demand, NSE has added a warehouse to help customers consign more. Visit us today to have your furniture evaluated! 
Clothing & Handbags
When it comes to pre-loved clothing and handbags, the biggest indicator of quality (and therefore value) is a designer label. Designer clothing and handbags tend to be constructed out of higher-quality materials, and to have styles that are timeless and enduring (as opposed to fast fashion, which is rarely built to last).
In general, experts agree that brands like Chanel, Hermès, and Louis Vuitton aren't going out of style anytime soon. But even if the pre-loved handbag or clothing in question doesn't have a designer tag, here are a few indicators that it might be worth a trip to your local luxury resale dealer:
Material. Most inexpensive modern textiles are a blend of multiple different types of material. By contrast, designer clothing is more likely to be made with 100% cotton or silk, and purses with genuine leather.




Metal zippers or side snap closures. Older luxury handbags and designer clothing were often made with metal zippers and side snap closures, whereas plastic zippers and hidden closures are more common nowadays.





Larger seam allowances or pinked seams. Since designer clothing is made to last and was usually intended to be tailored for its owner, most articles of designer clothing have larger seam allowances than is typically seen on fast fashion clothing. Often, these seams will also have zig-zag (or pinked) edges, which was part of a method used to prevent them from fraying. 
Jewelry
When it comes to jewelry, precious metals and gemstones are the key signs of high resale value. So is anything made by classic brands such as David Yurman, Van Cleef & Arpels, Cartier, Rolex, or other high-end jewelry designers. But that being said, even high-quality jewelry and watches made by small or independent designers can have high demand in the luxury resale world. Many people prefer unique, one-of-a-kind styles to ones that have been reproduced over and over. 
Aside from precious metals and gemstones, here are a few tell-tale signs to look for in your secondhand jewelry that might indicate value:
Hallmarks of the metal content or the designer





Prongs that hold gemstones in place (fake gemstones are typically glued on)





Weight (jewelry made of precious metals is usually heavier than its cheaper counterparts)
China
Fine china can fetch a surprisingly high price, particularly if it's rare or old, or in a complete set. As with jewelry and clothing, some of the key elements to look for in determining the value of your china are the manufacturer's brand and the material. Backstamps can also offer clues as to the china's age and origin. In particular, china brands such as Christofle, Wedgewood, Rosenthal, Villeroy & Boch, and Noritake are recurring (and valuable) favorites. 
You'll also want to check to see if your china is bone china, which is generally known to be the most valuable type. Bone china can be distinguished by its slight translucence and its off-white or ivory color. 


While the above guidelines are generally helpful in discerning whether your possessions are valuable, there are always exceptions to the rule. For example, some very old china pieces may not have backstamps. If you've got a good feeling about an item, it can be helpful to see an appraiser for a final opinion. 
North Shore Exchange
North Shore Exchange is a nonprofit luxury consignment shop that offers pre-owned and pre-loved designer  clothing, vintage jewelry, and accessories. Our expert Merchandising team carefully inspects all products to ensure authenticity, so you can shop for discount luxury items with complete confidence. Explore high-quality, timeless handbags, jewelry, clothing, or home accessories and decorative objects!
In addition to making a potential profit on your unwanted items, North Shore exchange supports Chicagoland charities, and that your purchases are helping to provide food for the hungry, shelter for the homeless, and services to prevent abuse to children and families. 
You can also donate or consign your own luxury items by creating an account with North Shore Exchange today. Get cash for the luxury goods in your home, and find new ones at great prices—all while giving back to the community. It's the best of all worlds!