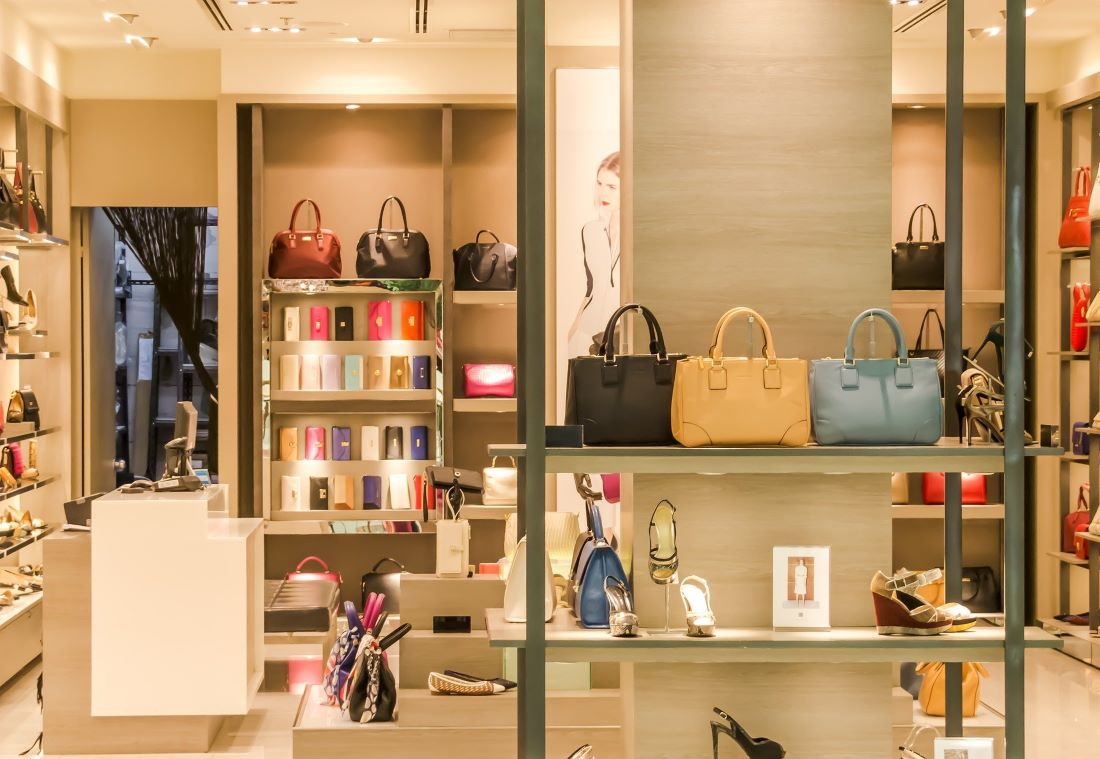 Recent years have seen a spike in the popularity of the resale industry—in fact, according to a recent report, the resale market is growing 11 times faster than traditional retail. If that trend remains consistent, the resale market will be twice the size of the fast fashion market within the next decade. 
These shifts in consumer behavior are rapidly displacing old, outdated misconceptions and prejudices about secondhand shopping, such as the ideas that secondhand items are of poorer quality than new items, or that pre-loved styles are outdated. On the contrary, shopping in resale and consignment stores can often yield benefits that you won't experience when buying new clothing or goods at a typical chain boutique or department store. 
The Benefits of Buying Secondhand
Luxury consignment has a lot of perks to offer. Here are a few to consider the next time you're debating on your next shopping destination:
Unique Style.
If you're looking to cultivate an individual, chic look, the resale market is the place for you. In particular, luxury consignment stores tend to be hotspots for one-of-a-kind, timeless items that are no longer produced regularly, making them uncommon and valuable. This is especially true for pre-loved designer clothing and resale watches and jewelry, which are often crafted with the intention of being both versatile and unique.


High-Quality, Durable Finds.
Luxury consignment focuses exclusively on designer goods, which are carefully crafted out of exceptional materials. As a result, these items are generally of better quality than mass-produced fast fashion items, and will last longer too. 
Further, many luxury resale stores go through a careful authentication process before accepting new items, so you can rest assured that the pre-loved luxury handbag you're examining has been name-brand verified and is in pristine condition, or that the luxury resale watch you're considering is made out of genuine precious metals and works like new.


Environmental Sustainability.
On a more altruistic level, many are drawn to luxury resale and designer consignment because it supports sustainability and human rights initiatives. Unlike fast fashion, luxury resale deals in items that are made of high-quality material that lasts longer. Moreover, designer clothing and other items are more likely to be handmade by people working in fair labor conditions. Further, such resale extends the lifespan of those high-quality items and reduces the demand for new, resource-intensive textiles. 
The global good that can be done with luxury resale doesn't stop with the environment, though. Certain high-end resale shops are committed to "luxury on a mission" and donate all profits to deserving charities. Explore North Shore Exchange further to see how you can give back when you shop luxury resale!


Evolving Selection. 
Unlike normal stores, which change their selections only periodically or seasonally, luxury consignment stores have unique inventories that come from other peoples' private collections. As a result, the items available are constantly evolving and changing. If you don't find something you like on a particular visit, odds are that you will on the next one. 
Lower Cost. 
Most people don't mind paying extra for quality goods—but the beauty of luxury consignment is that you don't have to. In the luxury resale world, it's not uncommon to find valuable, like-new objects for a fraction of their original cost. Check out our guide to the best buys and value in resale!
Adventure!
While some types of shopping can feel like a chore, visiting a luxury consignment shop is a completely different experience. The variety of the inventory, the unique nature of each item, and the thrill of a good deal can turn shopping into a fun expedition. Consider inviting some friends and making your luxury resale adventure into a social outing. 
Whatever your reason for shopping luxury resale is, you don't need to look any further than Chicago to start your adventure. North Shore Exchange is a nonprofit luxury consignment shop that offers pre-owned and pre-loved designer  clothing, jewelry, and accessories. Our expert Merchandising team carefully inspects all products to ensure authenticity, so you can shop for discount luxury items with complete confidence. Explore high-quality, timeless handbags, jewelry, clothing, or home accessories and decorative objects!
In addition to the satisfaction you'll feel from knowing you've gotten the most bang for your buck, you can feel good knowing that North Shore exchange supports Chicagoland charities, and that your purchases are helping to provide food for the hungry, shelter for the homeless, and services to prevent abuse to children and families. 
Visit one of our locations or explore our website to see more about our work, our curated product selection, and how you can
donate or consign your own luxury items
with North Shore Exchange today. Get cash for the luxury goods in your home, and find new ones at great prices—all while giving back to the community. It's the best of all worlds!