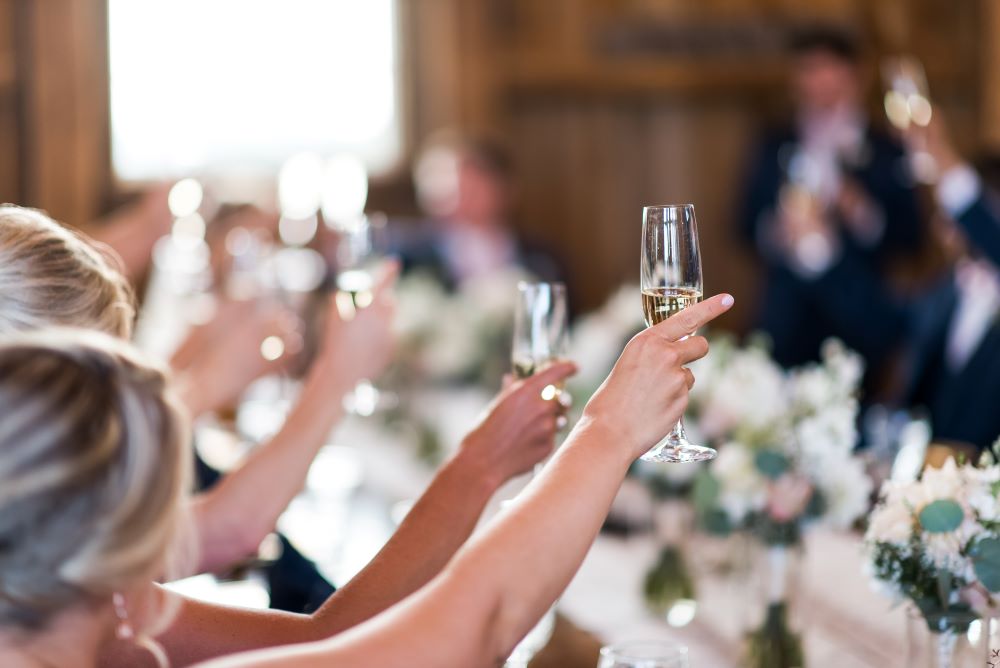 What To Wear: A Guide to Wedding Attire
Warmer weather is upon us, and with it comes longer days, chilled rose, and wedding season. And after two years of postponements and cancellations thanks to the COVID-19 pandemic, experts are projecting a "wedding boom" in 2022—which could very well extend into 2023. 
Although weddings are almost always joyous occasions, they can also be a little stressful if you, like many others, find yourself wondering what do I wear to a wedding?—a question that's only gotten more difficult to answer after being out of practice for the last two years. 
Never fear! In this article, we'll walk you through some of the most common wedding dress codes, wedding attire dos and don'ts, and shopping ideas to ensure that you look your best. 
Deciphering the Wedding Dress Code
Below are some of the more common dress codes you're likely to encounter at weddings, as well as some guidelines for each. 
Casual:

Be advised that wedding casual isn't the same as everyday casual. Unless you're specifically instructed otherwise, you should probably still steer clear of shorts, jeans, and t-shirts. For these types of occasions, a classy sundress paired with wedges or elegant sandals and simple accessories is a safe bet. A lot of casual weddings are outdoor weddings, so make sure that your outfit is appropriate and comfortable for the season and setting.




Semi-Formal or Cocktail:

Technically speaking, cocktail attire is slightly dressier than semi-formal; however, the terms are often used interchangeably. There's a lot of room for interpretation in both, so pay attention to context clues around other aspects of the wedding (like season, time of day, and venue) to help guide your style choice. In general, experts agree that you should go with something classy and elegant, with a hemline that falls around your knees (give or take). When in doubt, a little black dress with heels, wedges, or formal flats is usually a safe choice for these sorts of occasions.




Formal or Black-Tie Optional:

If black tie weddings represent the pinnacle of formal dress that you're likely to encounter at a wedding, black tie optional or formal fall just a step below that, and offer slightly more flexibility than black tie affairs do. For women, that usually means evening gowns or a longer, dressy cocktail outfit.




Black-Tie:

For a black-tie wedding, you'll want to pull out all the stops. Men should wear tuxedos, and women should wear long or full-length formal gowns, preferably paired with heels. Accessories should match the occasion, so don't be afraid to add some sparkle and go for a glam, chic look with your hair and makeup. 
What if you don't know the dress code? Most of the time, the dress code for a wedding will be specified on the invitation, or on the couple's wedding website (if they have one). If you're having trouble finding that information, however, you can usually get a semi-accurate read on the tone and formality by looking up the venue. If it's a park, garden, or other outdoor venue, you're most likely safe with cocktail or dressy casual. On the other hand, if the wedding is being held at a swanky hotel, you'll probably need to dress it up a bit. 
Wedding Attire Dos and Don'ts
While acceptable wedding garb can vary a lot depending on the specific event, venue, time of day, and season, there are a few rules that should never be broken. These include: 
DON'T

wear anything that is more than 50% white. 

DO

observe rules for specific places or traditions—for example, at Catholic churches, women are usually expected to keep their shoulders covered and not wear dresses that are too short. Alternatively, at an Indian wedding, check to see if women are expected to wear saris. 

DO

err on the side of more formal, if you're unsure. It's always better to be overdressed than underdressed. 

DON'T

upstage the bride and groom. Everyone wants to make a statement, but remember: it's not your day. Try to avoid anything that might detract from the bride and groom's spotlight, including outfits that are exceptionally flashy or revealing. 

DON'T

match the bridal party. See if you can find out which colors the bridal party will be wearing, and make sure to steer clear of those. 
Where To Look for Wedding Attire
One of the biggest challenges of shopping for wedding attire is finding clothing that strikes the right balance of unique, classy, and timeless. Particularly if you've got a busy wedding season (or seasons) ahead of you, it's unwise to choose an outfit that is too current and trendy, thereby running the risk that it will be stylistically obsolete in a few months. 
If you're struggling with what to wear to a wedding, consider shopping luxury consignment. There, you're more likely to find high-quality, timeless pieces for any occasion or dress code. What's more, most designer clothing is made to be altered, so you can be sure that what you're wearing flatters your body. 
North Shore Exchange is a nonprofit luxury consignment shop that offers pre-owned and pre-loved designer furniture, clothing, vintage jewelry, and accessories. Our expert Merchandising team carefully inspects all products to ensure authenticity, so you can shop for discount luxury items with complete confidence. Explore high-quality, timeless handbags, jewelry, clothing, or home accessories and decorative objects!
You can also donate or
consign your own luxury items
at North Shore Exchange today. Get cash for the luxury goods in your home, and find new ones at great prices—all while giving back to the community. It's the best of all worlds!