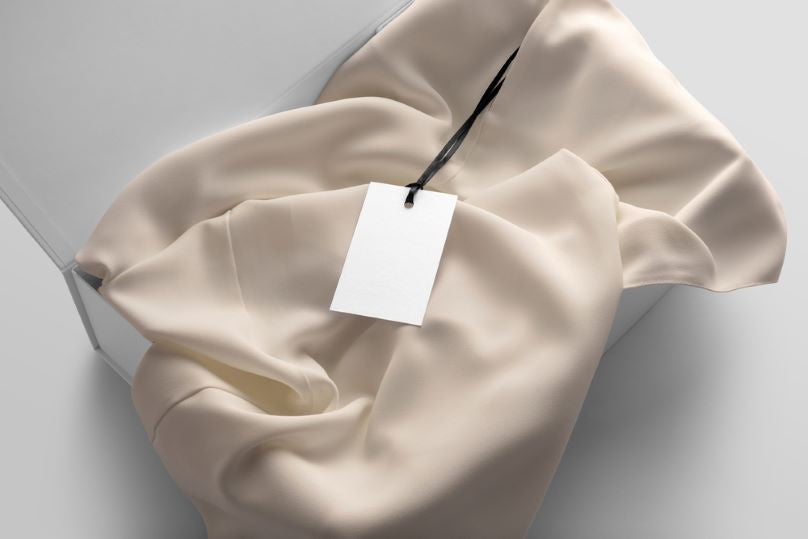 Best Online Consignment Shops
Only a few decades ago, the majority of our purchases required that we travel to a store. Now, with only a few minutes, a smartphone, and a wi-fi connection, you can buy almost anything online—including groceries, furniture, jewelry, and clothes. In 2021, e-commerce sales accounted for 13.2% of total sales. This trend holds true for the fashion industry, too: in 2020, 46% of all apparel sales happened via ecommerce, marking a faster growth rate than years past. 
In particular, recent years have seen a boom in business for online thrift stores and luxury consignment boutiques, a trend that can be attributed in part to the spike in online purchasing habits as a result of the COVID-19 pandemic, as well as the growing popularity of the resale clothing industry. These sites offer customers and sellers the opportunity to browse and purchase vintage jewelry, luxury handbags, and designer clothing (usually at a discount!) without ever having to leave the comfort of their homes. It's the perfect solution for people who are trying to stay socially distant—or who would rather do their shopping from the comfort of their couches. 
Online Consignment Shops: Know Your Options!
While it's great to have multiple choices at your disposal when it comes to online consignment shopping (and selling), determining the best place to go online for pre-loved affordable designer fashion can be a little overwhelming. Fortunately, you don't have to! We've done research on the pros and cons of some of the major luxury online consignment stores: 
The RealReal
The RealReal prides itself on a curated collection of luxury consignment items, including handbags, clothing, shoes, jewelry, and home goods at up to 90% off retail price. Their goods include gently used and new-with-tags items, and are authenticated by their team. For consignors, The RealReal promises a quick, simple selling process in which sellers have the opportunity to earn up to 85% of the sale price.


Actual reviews of The RealReal are somewhat mixed. The company recently came under fire for a large number of reports claiming the site sold customers fake or damaged products, as well as its poor customer service. Following an investigation in which they talked to former employees and reviewed internal company documents, CNBC reported that "not everything is authenticated by an expert and employees work under strict quotes that lead to fakes being sold on the site."


Many consignors also report having negative experiences with The RealReal. While the commission levels that the site takes on sold items can be as low as 15% for some items, they can be as high as 45% in other instances, depending on the type of item and its value. Processing times can be slow, and even after processing has been completed, consignors aren't guaranteed a sale—in some cases, consignors may even have items returned after they were thought to have been sold.


Fashionphile
Fashionphile has been around since 1999, making it one of the older online pre-owned luxury shops. Though it was originally focused on designer handbags, Fashionphile has expanded to include jewelry, accessories, and shoes. Fashionphile's process includes a rigorous authentication system, and their items are listed with detailed photos and descriptions.

While Fashionphile's reviews are generally positive, their prices are still a bit…old fashioned. While you can find smaller and/or discounted items on the site for under $100, some of the bigger or more valuable watches and handbags are priced in the tens of thousands or more.

If you're looking to sell on Fashionphile, you can expect the site to take a base fee of 30% of the selling price of your item (for pricier items, this may drop as low as 15%). Fashionphile's consignment program is extremely thorough—to the point that some sellers actually find it confusing and difficult to navigate.


Rebag
Like Fashionphile, Rebag's inventory focuses on designer handbags, jewelry, watches and accessories (to the exclusion of clothing). If you tend to cycle through handbags, Rebag offers a unique exchange program that allows buyers to exchange their purchase within the first twelve months in exchange for credit worth 70-80% of its purchase price, which can be applied toward a new item.

Rebag is notable for its use of Clair (Comprehensive Luxury Appraisal Index for Resale), an AI program that uses image recognition software to instantly assess the resale value of an item. While this feature of Rebag's consignment program is certainly convenient, it also means that sellers miss out on the human interaction and personalized touch that is often such an important feature of the selling process.


thredUP
Unlike the other online consignment stores listed here, thredUP doesn't focus exclusively on luxury goods. While they do stock some designer clothes, handbags, and shoes, you'll often see those listed alongside lower-end apparel. As a buyer, this also means doing more work to find higher-quality goods. 
Fans of the thredUP consignment process often cite how easy it is to send in their items. However, this can come at a price. The thredUP payout for consignors ranges from 3%-80% of the item's value, a margin that many sellers may not be comfortable with. If the item doesn't sell, consignors have to pay an additional fee to get it back—meaning that you could potentially lose money by attempting to sell on thredUP.
North Shore Exchange (NSE)
North Shore Exchange is hands-down the best choice for the socially conscious fashionista. Their online store features the same curated selection, competitive prices, and trustworthy authentication as other top online consignment stores, but combined with the personal touch and amazing customer service that can only come from a small, mission-driven business. What's more, NSE gives back to their community with incredible impact: 100% of their profits go to Chicagoland charities that support underserved populations, having donated more than $2,600,000 since opening in 2013. 
Further, North Shore Exchange's selection is more diverse than stores like Rebag and Fashionphile, and features everything from furniture and home goods to clothing, jewelry, handbags, and accessories. We make the consignment process easy (and lucrative) for sellers, meaning you'll never have to worry about getting stuck on hold for hours just to talk to a person or waste time chatting with an internet bot. With NSE, you can easily buy or consign at competitive rates, all while helping the planet and giving back to those in need at the same time.
North Shore Exchange is a nonprofit luxury consignment shop that offers pre-owned and pre-loved designer clothing, vintage jewelry, and accessories. Our expert Merchandising team carefully inspects all products to ensure authenticity, so you can shop for discount luxury items with complete confidence. Explore high-quality, timeless handbags, jewelry, clothing, or home accessories and decorative objects!
You can also donate or consign your own luxury items at North Shore Exchange today. Get cash for the luxury goods in your home, and find new ones at great prices—all while giving back to the community. It's the best of all worlds!