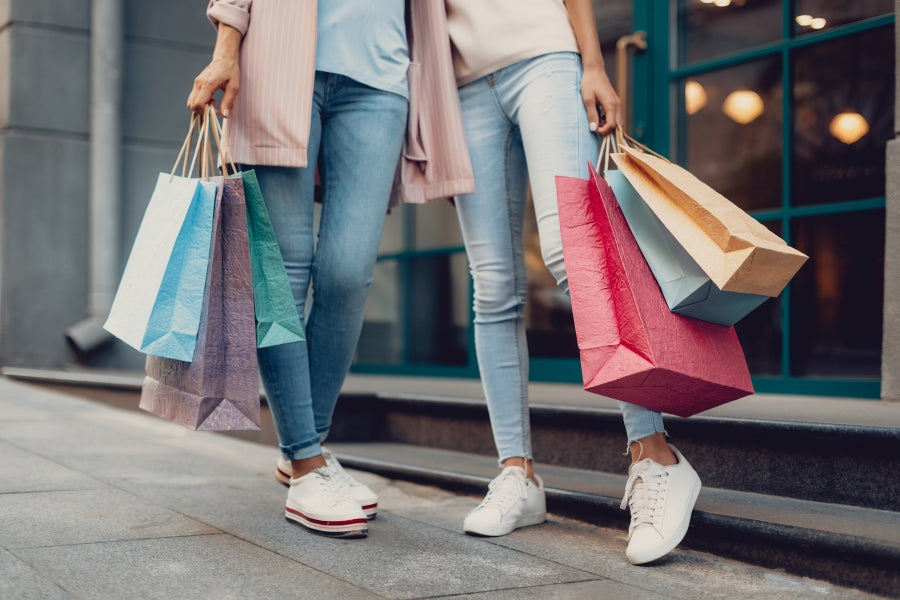 Why Affordable Designer Fashion Is the Perfect Mother's Day Gift
If you're one of the millions of Americans racking their brains for both Mother's Day gift ideas and things to do on Mother's Day, there's a simple solution at hand. Choose a gift that covers both categories: shop Mother's Day gifts in a fashion-forward boutique district, and take mom with you! You can purchase a gift for her in advance or let her pick something out on the big day. Either way, a boutique shopping trip might be one of the best ways to spend time with your mom.
Go Shopping With Your Mom 
Taking time out to go shopping with your mom is a great way to have fun together and spark easy conversations. It's also an excellent form of self-care for both of you, especially if your goal for the day is to treat yourselves to a special meal or spontaneous feel-good purchase. It's hard to find a destination more indulgent than a luxury fashion resale shop, and this is a great place to start for many other reasons as well. Here's how designer gifts keep on giving in your city and the planet. 
Support Small Businesses (and the Environment)
Shopping at local stores is definitely one of the most fun and community-minded Mother's Day activities you can plan. Going in person to a boutique shopping district is a fantastic way to support small business owners and the people who work for them. If you stop for coffee, lunch, dessert, or anything else nearby, you can choose to support even more small businesses. The more entrepreneurs and their employees thrive, the more they'll spend in your city and region, which is ultimately good for the local economy. 
Give Your Mom a Unique Gift
Whether you decide to give your mom a gift in advance or let her pick one out on her special day, luxury consignment items are a no-brainer, as each one is completely unique. Choosing or letting your mom choose a vintage designer piece won't just be exciting for her; it will show how well you understand the things she loves, and may even evoke happy memories from an earlier era. When she wears it, she'll get plenty of compliments from people with excellent taste, and everyone will be asking her where she got that stunner.
Give for a Cause
It might be hard to believe, but if you know where to shop for designer goods, you can let your thoughtfulness shine even brighter. When you purchase items at nonprofit businesses, you're not only supporting honorable missions, but any other nonprofits or charities that the boutique supports as well. North Shore Exchange is proud to have donated over $3.2 million to local charities since its founding 10 years ago, and you can expand that impact even further this Mother's Day!
By spending some quality time with your mom and giving her a gift she'll love, you can also show some love to marginalized communities in your area. 
Give the Gift of Luxury Consignment This Mother's Day
If you're struggling to find a unique, thoughtful gift for the mother figures in your life this Mother's Day, luxury resale is a great place to start! Consignment stores like North Shore Exchange focus on high-quality, stylish clothing and accessories. Plus, resale shops tend to have a much wider variety of styles, so you're sure to find something to inspire you. 
North Shore Exchange is a nonprofit luxury consignment shop that offers pre-owned and pre-loved designer furniture, clothing, vintage jewelry, and accessories. Our expert Merchandising team carefully inspects all products to ensure authenticity, so you can shop for discount luxury items with complete confidence. Explore high-quality, timeless handbags, jewelry, clothing, or home accessories and decorative objects!
You can also donate or
consign your own luxury items
at North Shore Exchange today. Get cash for the luxury goods in your home, and find new ones at great prices—all while giving back to the community. It's the best of all worlds!